CNC Services Northwest
Centroid CNC control sales, service, training and support
---
Revolution CNC Mills
These machines were imported, configured, and sold by Revolution Machine Technologies of Newberg, Oregon, between 1995 and 1999.
The machine frames were from Koan Cho Machinery in Taiwan, also known as Baron-Max.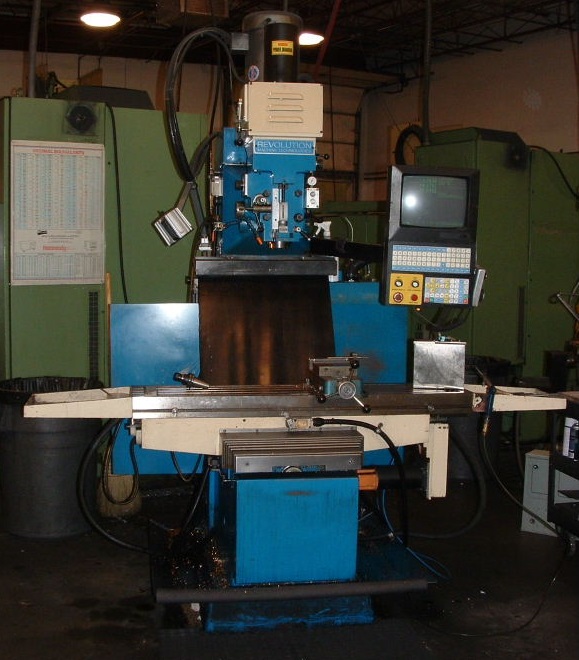 Most Revolution systems were built as "board level" controls: Revolution bought Centroid's controller boards, servo drives, PLC units, and variously consoles or jog panels, and put everything together themselves.
Nearly all Revolutions used the SERVO1 or QUADDRV DC servo drives, and the RTK2 PLC I/O unit.
From 1995 through 1997 Revolution used the M40-style console.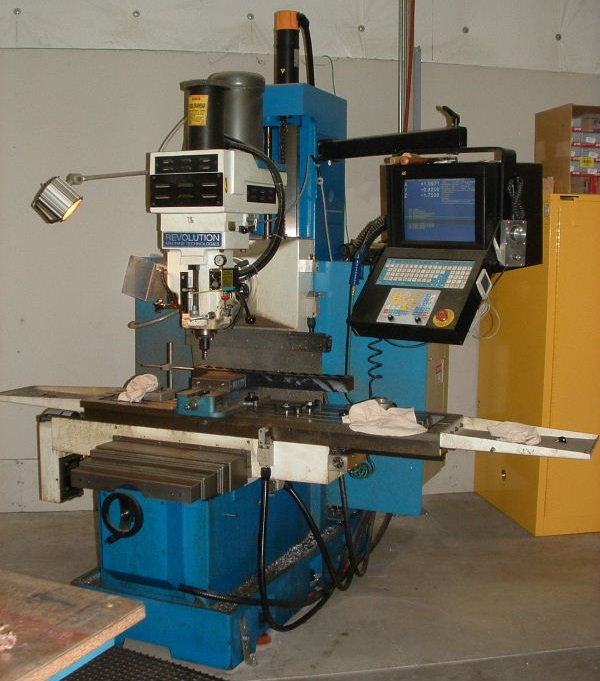 When Centroid introduced the M400 and discontinued the M40 console in 1998, Revolution designed their own enclosure using an off-the-shelf CRT, sealed keyboard, and the M400 jog panel.

Control Cabinet Layout
Revolution went through many production changes over the years.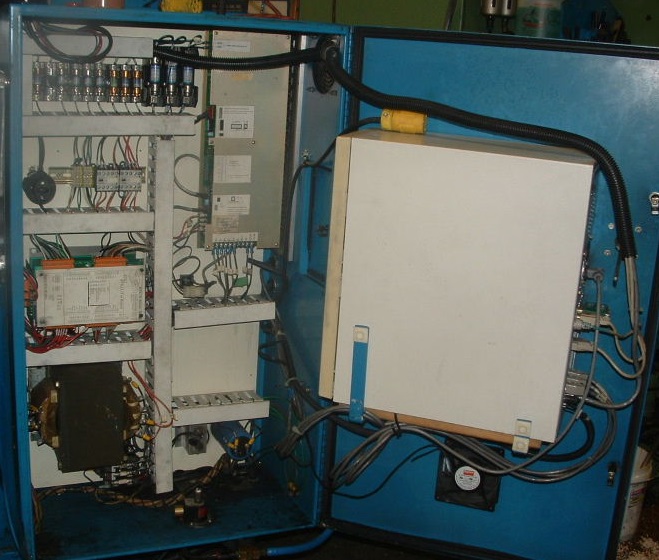 Early models (1995-1996) generally had blue cabinets, hinged on the right.
The PC was mounted inside the cabinet door
The servo amplifier was generally on the upper right
The servo drive logic supply was mounted to the back of the drive,
as in Centroid factory installations
The spindle drive (VFD) was generally on the lower right,
but some were mounted externally, on the back of the column.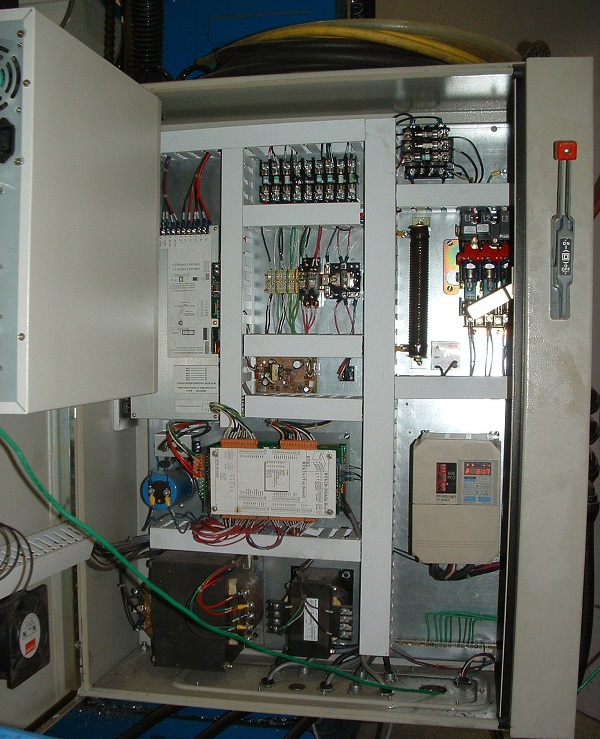 Later models (1997-1999) generally had beige cabinets, hinged on the left.
The PC was mounted inside the cabinet door
The servo amplifier was generally on the upper left, upside down
The servo drive logic supply was installed on the panel, near the drive
The spindle drive (VFD) was generally on the lower right
Maintenance Manual
1998 Minuteman III Maintenance Manual
---
Copyright © 2018 Marc Leonard
Last updated 12-Oct-2018 MBL